The first time I arrived at Tangier, I instantly knew that this is my favorite city in Morocco. It is a mix of North Africa, Spain, Portugal and France, the ideal melting pot if you're interested about culture. Locals speak a combination of Arabic, Spanish, English, French and Portuguese.
I lived there for a month in the heart of Merchan, a more residential area on a hill just above the Kasbah. I even  celebrated my birthday here so this place is quite special to me. On a sunny day, the Tarifa in Spain can easily be seen from the Airbnb place where I stayed.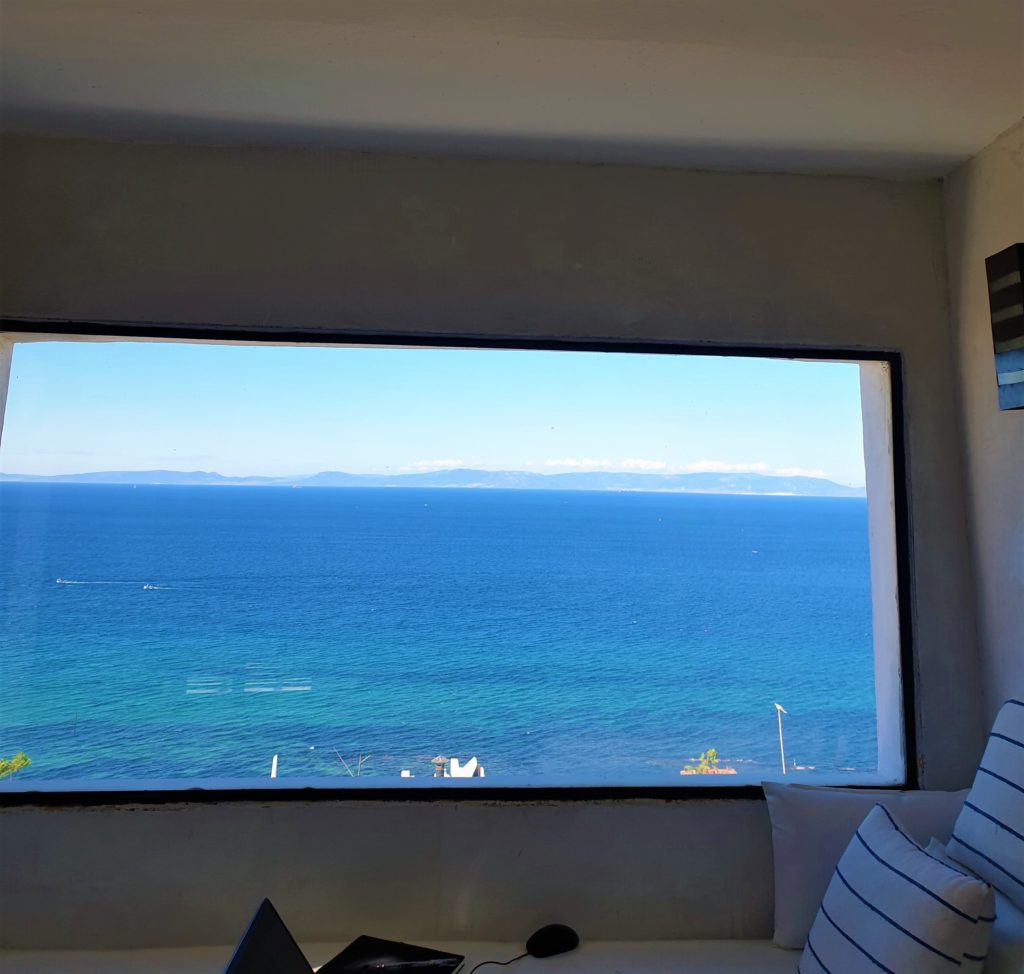 Exploring Tangier through City Tour Tanger Hop On, Hop Off Bus
For me, the best way to explore Tangier is through the
City Tour Tanger by Alsa
, where you can hop on and off the tour bus anytime you want and the ticket is valid to use for 48 hours. 
The tour operates everyday. The bus will take you around the historical center of the city and through the outskirts of the city. Ticket costs 130Dhs. You can easily purchase it online. Free wifi and audio guide are available on board and earphones are provided.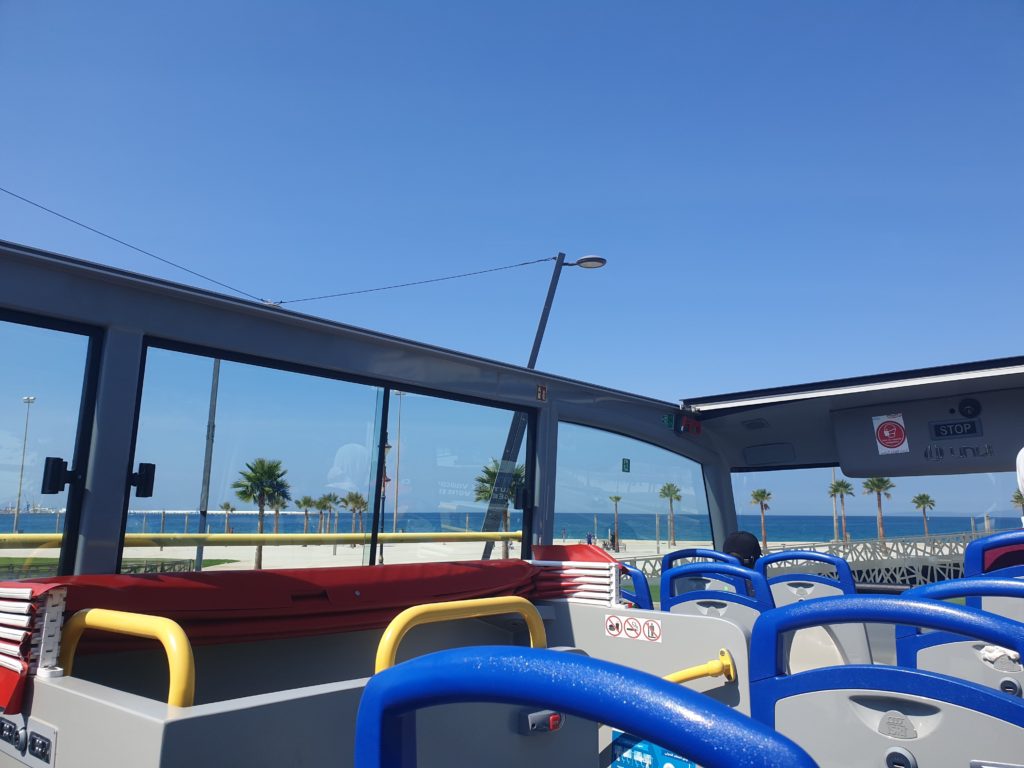 My best advice is to ride the bus on its first stop which is the Port where they have a booth there.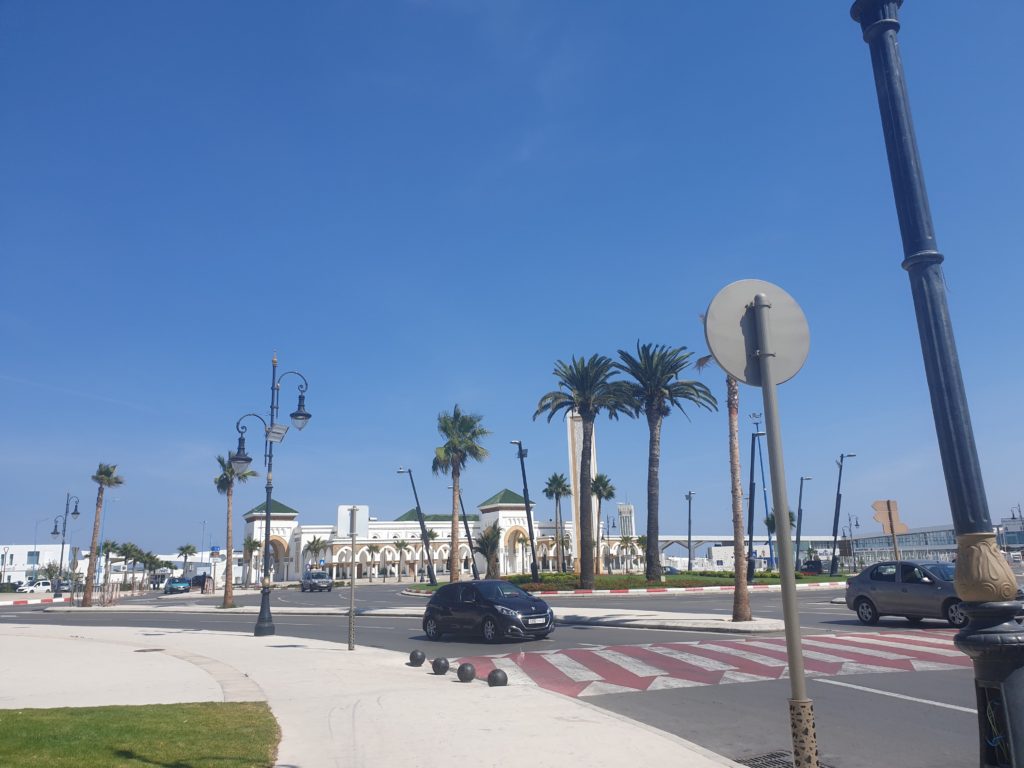 It's near the terminal port and it's very easy to find. This way, you can ask questions to the representative of Tour Tanger and they will brief you about the whole tour. All of their staff are nice and speak fluent English and French. You can also pick a good seat since you hop on the bus at the first stop.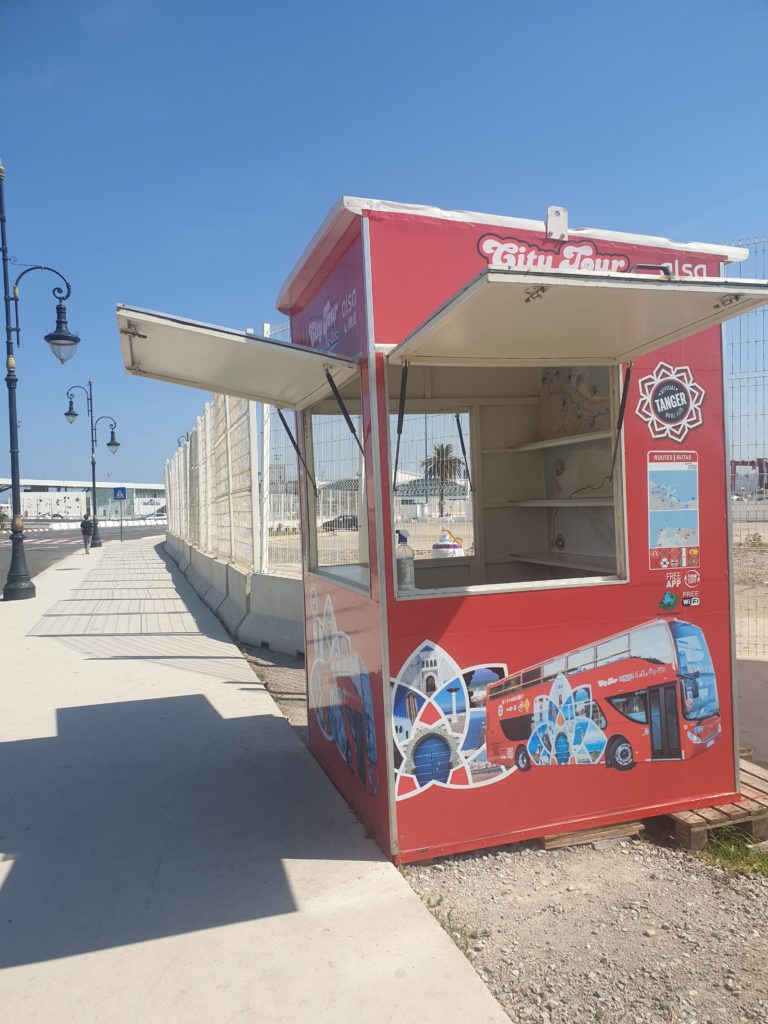 Tour Tanger Ville
This tour that will take you around the historical center of the city which lasts for 1 hour and 30 mins. Tour starts at 9 AM and ends at 6 PM.
Here are the 11 destinations/stops of Tour Tanger Ville:
1. Port
2. Place 9 Avril
3. Palais Moulay Hafid (1)
4. Necropoles Punicoromaines
5. Palais Moulay Hafid (2)
6. Place Faro
7. Sahet El Oumame
8. Tanger City Center
9. Villa Harris
10. Monopolio
11. Marina
Tour Grottes D'Hercule
This 2-hour tour will take through the outskirts of the city. Tour starts from 12:30PM and ends at 6PM.
Here are the destinations/stops of Tour Tanger Ville:
1. Port
2. Socco Alto
3. Parc Perdicaris
4. Cap Spartel
5. Grottes d' Hercule
Tips:
After Grottes d' Hercule, the bus will again pass by the Cap Spartel and Parc Perdicaris but will not stop going to its route back to the Port. You can stop by Socco Alto if you want to grab some food or just want to chill there.

You will only have 5 minutes to see Cap Spartel. If it's not enough for you, you can either:

a. Wait for the next bus which may take 2 hours

b. Walk from here going to Grottes d' Hercule which will may take you an hour of walking. It is not that bad if you like walking in the beach. Some tourists do this but we chose to follow the usual schedule of the bus.

In Grottes d' Hercule, if you want to stay here longer, you can wait for 2 hours for the next bus to come.

If you're following the schedule, the bus will wait for you for 15 mins.

Grottes d' Hercule has two cave openings:

a. You will pay 5dh for the left entrance to a small cave

b. Entrance to see the Hercules cave is free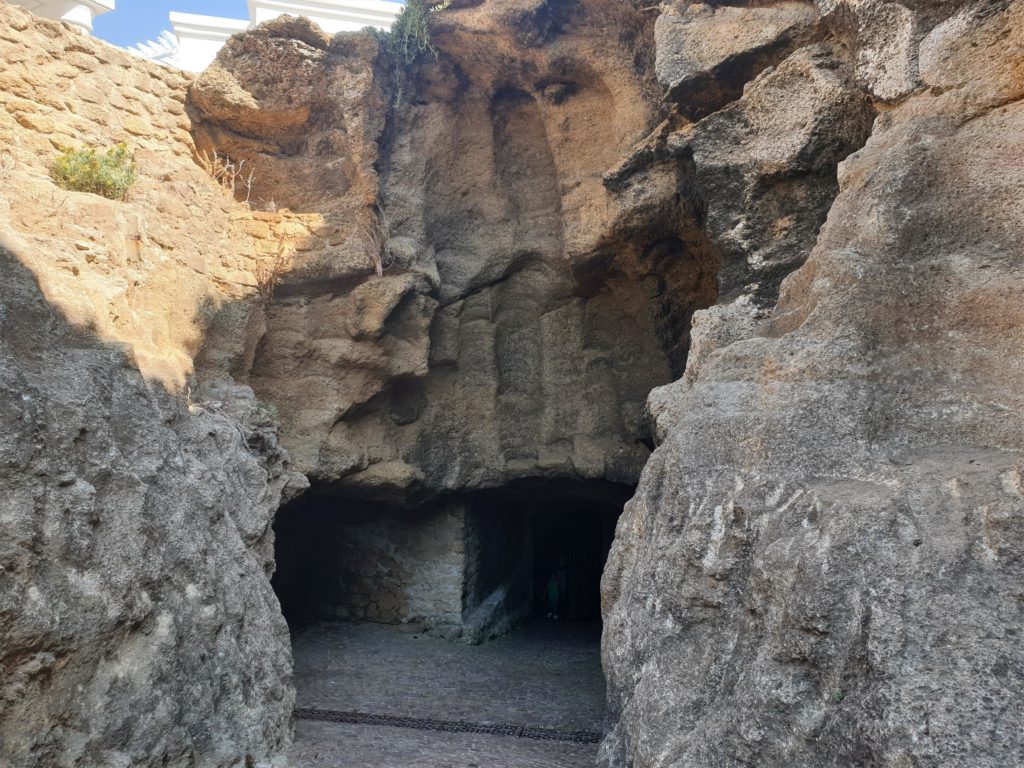 The Caves of Hercules or Les Grottes d'Hercule date back to 2500 BC is located 14 kilometers west of Tangier. It is a bit of a symbol for Tangier. The caves are part natural and part man-made. The natural part was formed by the waves of the Atlantic Ocean while the man-made part was used by Berber people to cut stone wheels from the walls.
A visit to the natural caves to admire the sea entrance shaped like the map of Africa is free. The name of the cave comes from the legend of Hercules as it's believed he slept in these caves before attempting one of his 12 labors.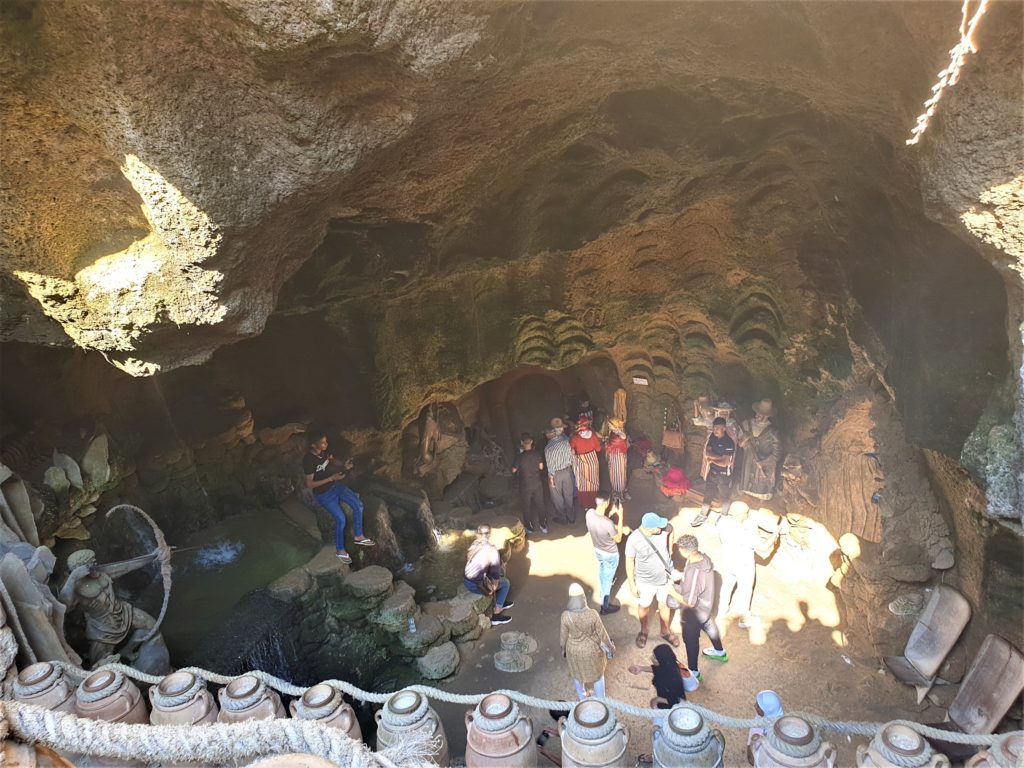 For me, although a visit to the man-made cave is very cheap, I don't think it's really worth it. There isn't really anything special in the man-made caves and it's just small, unless you want to take a picture with a monkey or parrot on your shoulder.
Cap Spartel is a cape located 14 km from Tangier. You can see a beautiful lighthouse at the end of the cape. On a sunny day, you have an amazing view of where the Atlantic Ocean and The Mediterranean Sea meet.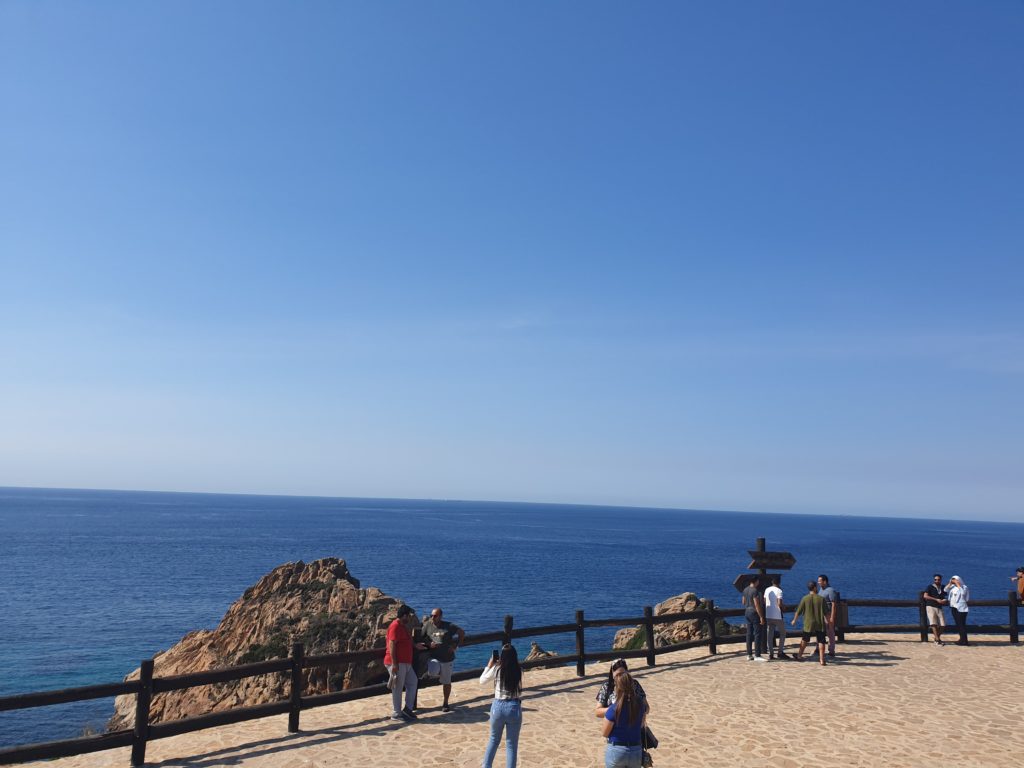 Cafe Hafa is practically an institution of historical Tangier and is a must-see for anyone passing through. It has existed since 1921, as it so proudly proclaims at its entrance, and resides on a cliffside with a stunning panorama of the Mediterranean sea. For me, the only nice reason to visit this is the view, the place and the food is just okay.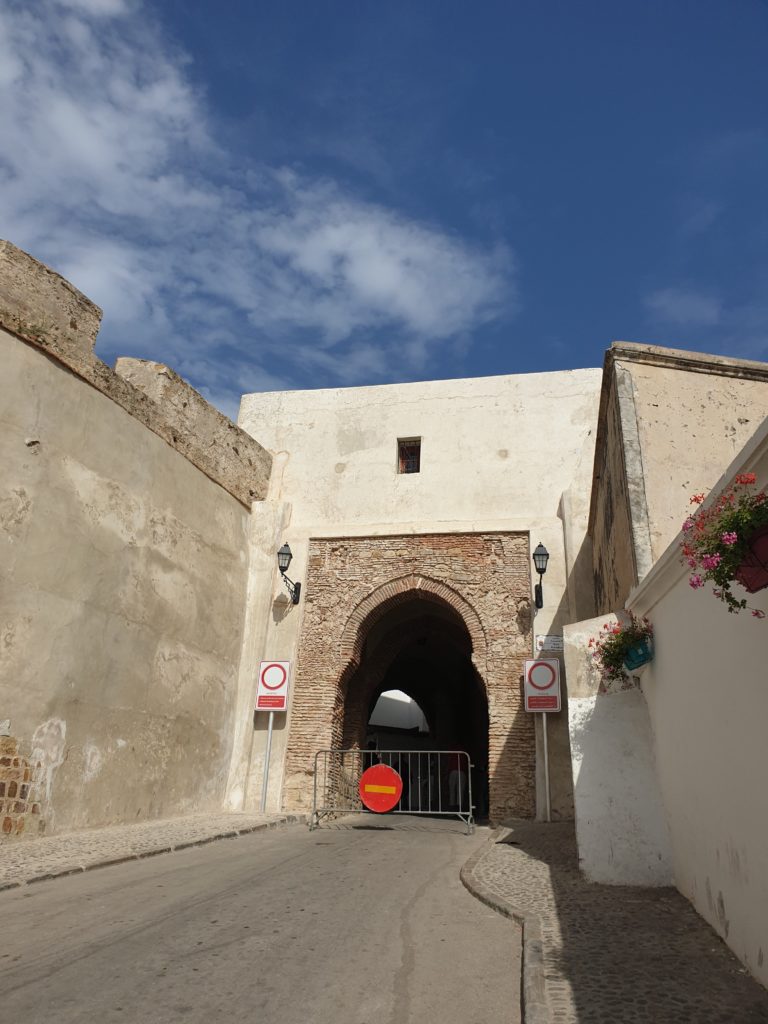 The Medina—the old walled city like any other medina in Morocco—encompasses the city's vibrant spirit. Dating back to the 14th century, this walled area is overflowing with meat and produce stalls and vendors selling everything from spices and flowers to rugs, textiles, silks and more.
The Grand Socco goes by two different names: Souk Ibarra, if you're a local, but it is officially called Place du Grand 9 Avril 1947 after a famous speech given by King Mohammed V in support of Moroccan independence on, of course, April 9, 1947.
This open plaza in Tangier will most likely be a central marking point for anyone visiting. It is home to a large market on one side which is a wonderfully chaotic and sensory place to explore and a towering beautiful mosque just across the roundabout.
Like any other city in Morocco, Tangier also has a few colorful souks that are a pleasure for the eye and nose to visit. The biggest souk is the indoor Grand Socco Market, located at the Grand Socco, where you can daily buy fresh fruits, vegetables, meat, bread, olives, herbs, etc.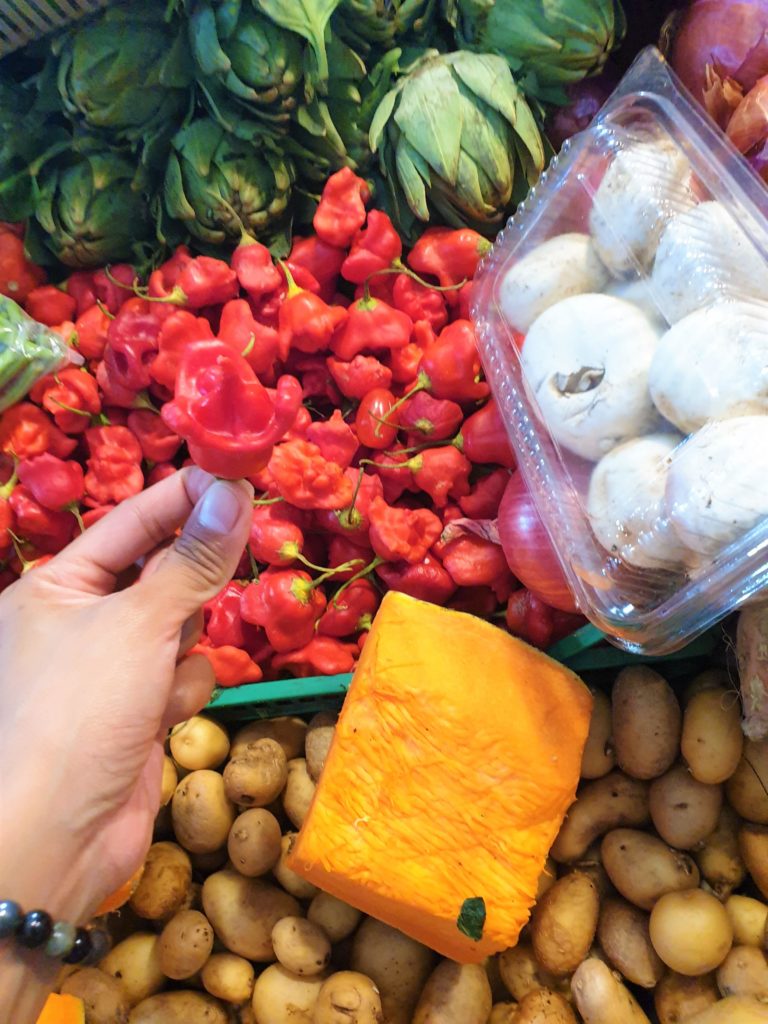 DISCLAIMER

The views, the opinions and the positions expressed in this article are those of the author alone and do not necessarily represent those of the companies or any company or individual affiliated with them.